That´s what they say
Koncert Anmeldelse:
Anmelder: Jens Mølgaard
Straw på scenen
Guitar: Carsten Fabricius (Far)
Vokal: Henriette Lykke Fabricius (Mor)
Vokal: Denise Lykke Fabricius (Storesøster)
Vokal, Tangenter: Sally Lykke Fabricius (Lillesøster)
El-Guitar: Frederik Nordvang – Bas: Helge Solberg – Trommer: Jakob Storm
Under opstillingen i pausen spottede jeg Helge Solberg, og tænkte "YEEEES, det her bliver godt"!!
Og her vil jeg benytte mig af min "taletid" som anmelder og udtrykke min personlige og dybeste respekt for hvad jeg synes er en af Danmarks fedeste og mest Cool bassister.
Straw – The Familyband
Min første indskydelse var: "Dejlige tøser og flotte klare stemmer", men så let slipper jeg nok ikke 🙂
Farmand Carstens fingerpick chords, lækre Telecaster slides fra guitaristen Frederik, fede bastoner fra min helt, Helge 🙂 og dejligt trommespil fra Jakob, dannede tilsammen en perfekt grund for de dygtige sangerinder – og det holdt hele vejen!!
Flot sang og fine korstemmer, men ikke bare en traditionel 3 klang – de havde taget den lidt op, som man siger!! Toppet med flotte og ubesværede overgange fra normalregister til falset. Straw kom med herlige og underholdende anekdoter om sangenes tilblivelse, og der var en dejlig afslappet stemning på scenen. Deres begejstring over at være sammen om musikken væltede ud over scenekanten. Og det gjorde også Mor Henriettes flotte sang med dejlige "countryknæk" i stemmen og en lækker let hæshed, når det blev stille og følsomt.
Så røg skoene……. 🙂 og storesøster Denise fremførte sin egen sang med en smuk og følsom vibrato i hendes flotte og klare stemme.
Lillesøster Sally satte sig ved tangenterne, og efter et mindre slagsmål med et genstridigt mikrofonstativ, var hun klar til at tryllebinde os alle sammen med hendes egen sang, Spider making new web. Sally for pokker… du ikke bare sang… du fortolkede og fortalte din historie med en følsom og fantastisk stemme – og i de sidste linjer af sangen, med en klokkeklar, sexet og næsten hviskende falset. Meget overbevisende og virkelig flot. Du er en stjerne.
Straw leverede varen og jeg håber at høre mere en dag.
We are happy to welcome back Straw to our Monday Mashup with their latest single, "1965." This family keeps the blues alive with their impressive sound, well written songs and spectacular videos. Hurry up and come tour America.
Reviewing the new video "1965" by Denmark-based group Straw (the Family Band), Indie Pulse Music writes, "Straw has captured love on video, from birth to adulthood, a family moving forward and enjoying the best and surviving the worst of what life put before them. With a fantastic and melodious music background and captivating vocals, Straw is truly one of the only International bands that I think captures a style of "Down Home" Country and the "Red, White and Blues" of the American Blues / Rock Scene." Check the video out for yourself, here – https://indiepulsemusic.com/2017/08/21/straw1965/
Straw, Scandinavia's first family of music has released a great new video "1965", a sweet story about humble beginnings and a family full of love, hope and dreams. STRAW-1965-VIDEO-REVIEW-INDIE-PULSE-MUSIC (1)
Indie Go Rock magazine sits down for 5 Quick Questions with Straw, Denmark's "Family Band." Asked what they see in the band's future, guitarist/vocalist Carsten Fabricius says, "we can't predict the future – but of course we would love to play some concerts and festivals. In the nearest future, we rely on the radio to play our singles. Currently, it's the singles "Bang Bang" and the new one, "1965", and we promise there are more to come." http://indiegorock.com/2017/08/21/5-quick-questions-with-straw-the-family-band-from-denmark/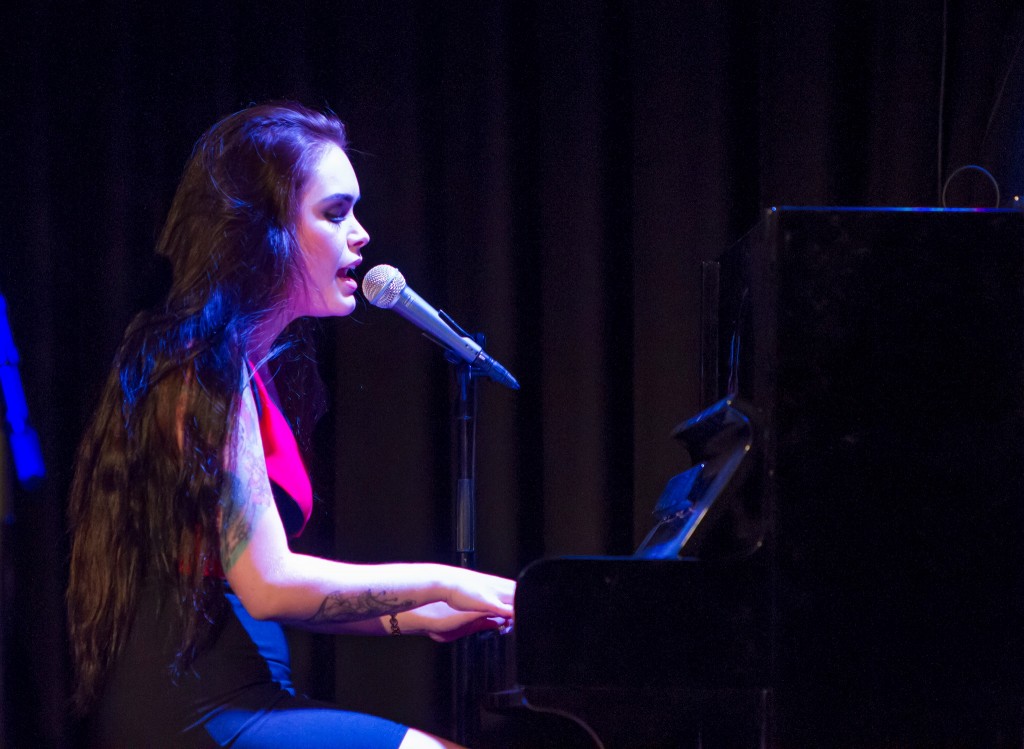 The IndiePulse Interview
We got a unique opportunity to speak with members of Straw, a band from Scandinavia that is now making its way onto the American music scene, bringing the perfect blend of inspired music and fun to a growing fan base. Check out what the members of Straw have to say about their music, inspirations and more……(read all) https://indiepulsemusic.com/2017/03/29/straw-scandinavias-first-family-of-music-today/
NEW  MUSIC VIDEOS
Our featured video this week comes from Denmark.  Straw is an amazingly talented family with a mom and two daughters who can truly sing.  This video rocks and we are proud to feature it today.  Expect great things from them as they expand their reach internationally.  We believe they would be an outstanding addition to the American music scene.  Special thanks to Doug Deutsch Publicity Services for sharing this treasure with us.